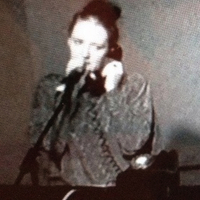 Jade Walsh is an Australian artist who blends autobiography, confession, language and ideas of the feminine and the masculine in an array of disciplnes and media. She works with fabric, print, painting, text, sculpture, performance, public art and video. She writes poetry and makes zines and also performs in the electro band The Fluffs.
She makes art about the vulnerable, emotional, and comedic in relationships & friendships and believes in Art as a social tool and way to empowerment. She has exhibited nationally and internationally travelled to USA & Europe for Screen-printing residencies supported by Australia Council Grants.
"I draw from human states and social realities such as loneliness or singledom and the need for love and contact because I feel it intensely myself. I need to deal with it through art and ideas. Art is, for me, a way of connecting with others".